MFI Alter Modus LLC is the leading microcredit financial institution, which with micro-loans supported more than 66 thousand clients throughout Montenegro in the last 20 years.
Microcredit financial institution Alter Modus LLC is a limited liability company registered at Central Register of Commercial Entities (CRCE) at Reg. No. 5-0510844. Micro-crediting activity is performed on the basis of license issued by the Central Bank of Montenegro (CBM) No. 0101-323/14-2.
Head office of Alter Modus is in Podgorica, while the operational activities are carried out throught 18 offices throughout Montenegro.
▸ How to reach the closest office?
---
Identity card

Alter Modus' target groups are individuals generating (or planning to generate) income from business activity, entrepreneurs, micro and small enterprises (MSE), employed persons and pensioners. Credit products are designed in line with the target groups and their needs, and are offered at the market.
Since 1999, when Alter Modus started with micro-crediting activity, up to December 2021, 199,078 loans were disbursed, amounting to 417,933,913 euro. Within that period over 71,000 customers in Montenegro, were, or still are beneficiaries of our loans.
At the end of 2021, the loan portfolio of Alter Modus amounted to 39,089,360 euro, distributed to 19,734 loans and 18,391 active clients.
---
LOAN PORTFOLIO AND NUMBER OF LOANS IN LAST FIVE YEARS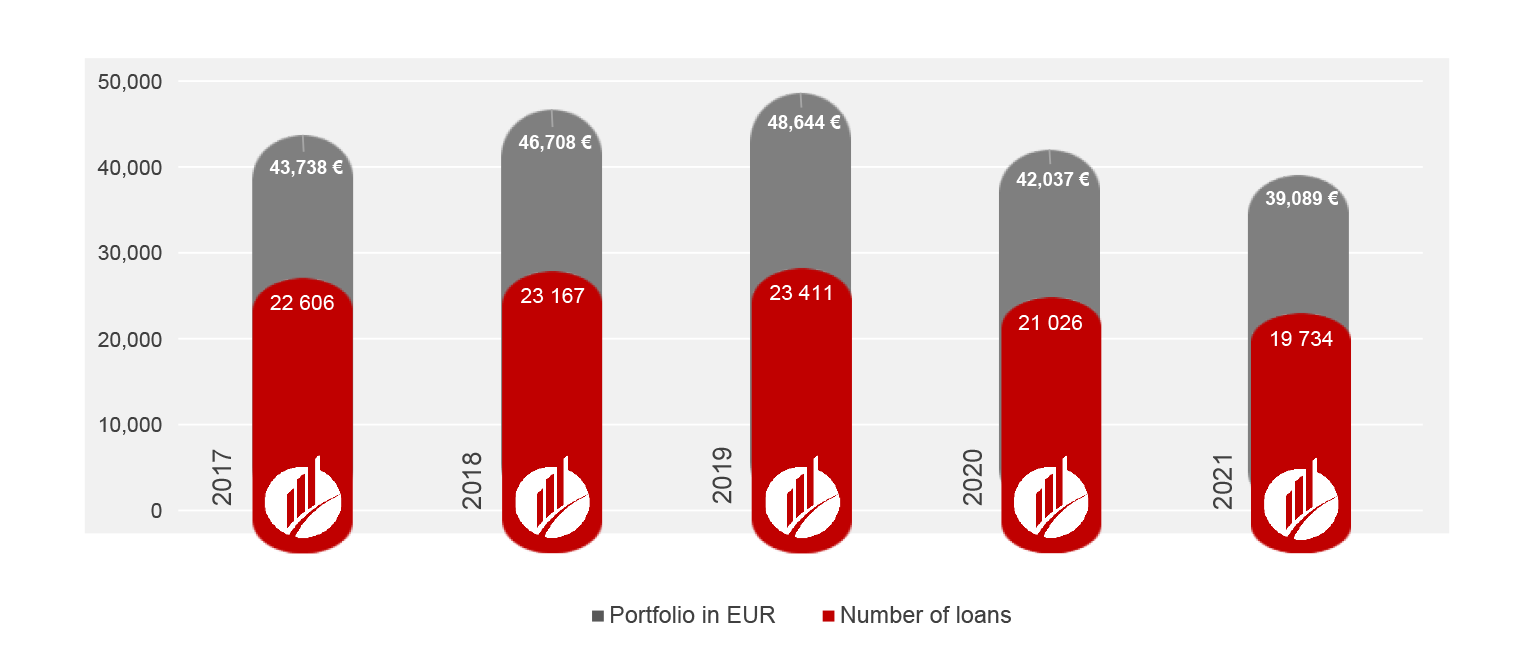 ---
AUDITED FINANCIAL STATEMENTS