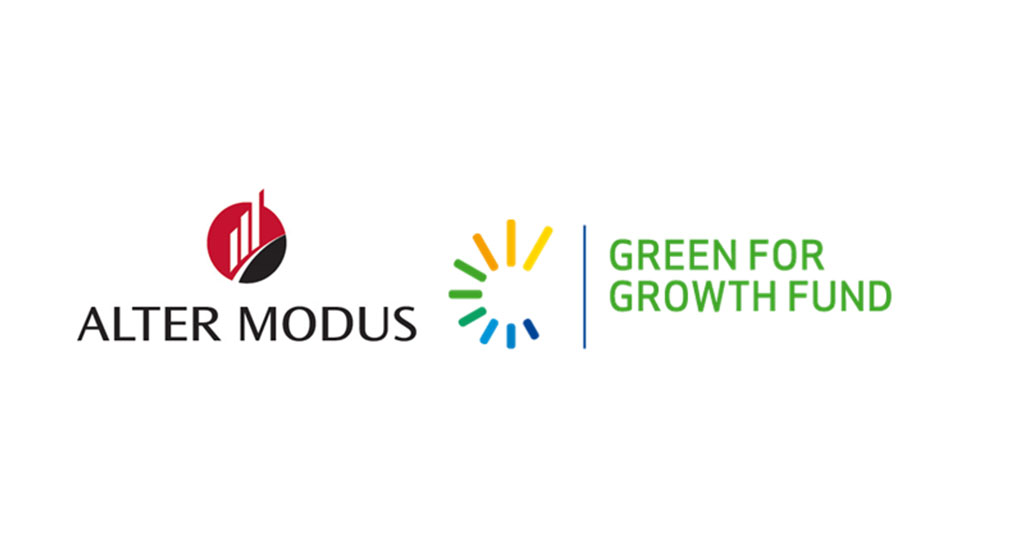 Investment to increase access to energy efficiency (EE) lending for entrepreneurs in Montenegro
Annual primary energy savings of approximately 5,800 MWh expected and CO2
Luxembourg and Podgorica, August 02, 2019 – The Green for Growth Fund (GGF) has provided a senior loan of EUR 1.5 million to the microfinance institution Alter Modus. This transaction further broadens and diversifies the fund's geographic and operational scope with financing for Montenegro's growing energy efficiency (EE) market. The new investment will support the microfinance institution in further expanding its EE lending operations in a responsible manner.
Alter Modus is the leading microfinance institution in Montenegro, serving more than 22,000 clients through a network of 15 branches covering all regions of the country. The new loan will allow Alter Modus to continue on‐lending to its existing clients for energy and emission reduction measures at residences and businesses, mostly for improving buildings' thermal performance through roof and wall insulation as well as replacement of windows and doors. Along with the loan, the GGF is providing Alter Modus with technical assistance to increase the institution's expertise in EE lending.
GGF Chairman Olaf Zymelka stated: "The GGF is delighted to expand its partnership with Alter Modus, an institution that is strongly committed to providing green financing to achieve positive social and environmental impact. After the first GGF funding amounting to roughly EUR 3.1 million was well utilized, we are convinced of further success with this second investment."
Alter Modus CEO, Ana Kentera stated: "The potential for investing in energy efficiency projects in Montenegro is growing year by year. By sensitizing the public on the benefits of energy and emission reduction measures, we are hoping to develop the sector in Montenegro. In this way, we affirm our position as a socially responsible institution that has recognized the importance of energy efficiency in raising the quality of life in Montenegro."
ABOUT THE GGF
The GGF helps reduce the use of energy and resources and prevent CO2 emissions. It pursues this goal by providing dedicated financing to businesses and households across 19 markets in the Southeast Europe Region including Turkey, the European Neighborhood Region-East, and the Middle East and North Africa. By using a blended finance structure and working through local partner institutions, the GGF is able to raise awareness and implement green finance activities. The fund combines its financial offering with tailored technical assistance that helps build capacity and which brings energy efficiency measures, renewable energy, and improved resource management toward the mainstream. In addition, by managing the environmental and social (E&S) risks associated with its investments, the fund sets standards for its partners and supports them to enhance their own E&S management systems, as required.
The GGF was initiated as a public-private partnership in December 2009 by Germany's KfW Development Bank and the European Investment Bank, with financial support from the European Commission, the German Federal Ministry for Economic Cooperation and Development, the European Bank for Reconstruction and Development, and the Austrian Development Bank (OeEB). The fund's growing investor base comprises donor agencies, international financial institutions and institutional private investors, including the International Finance Corporation, the Dutch development bank FMO, and the German ethical bank GLS. The GGF is advised by Finance in Motion GmbH. MACS Management & Consulting Services GmbH, Frankfurt am Main acts as the technical advisor.
For more information see www.ggf.lu and follow us on Twitter @GreenGrowthFund
ABOUT ALTER MODUS
MFI Alter Modus Ltd. is the largest micro-credit financial institution in Montenegro, specialized in loans to entrepreneurs for investments in growing their businesses as well as to households for home acquisition and/or improvement. Founded with the strategic objective to be the first choice of micro and small businesses throughout Montenegro for financing their needs. Alter Modus successfully engaged in providing microcredit services for more than 19 years in Montenegro, has its head office located in Podgorica and operates through 18 branches/sub-brunches/part-time offices across the country, serving at the moment over 20,000 clients.
Media contact GGF
Merle Römer
Manager, Marketing & Communications
Phone: +49 (0)69 271 035-171
E-mail: [email protected]
Media contact ALTER MODUS
Snežana Božović
Phone: +382(67) 621 896
E-mail: [email protected]
https://altermodus.me/wp-content/uploads/2019/08/altermodus-ggf.jpg
539
1030
alteradmin
https://altermodus.me/wp-content/uploads/2019/06/altermodus-logo-final-eng.png
alteradmin
2019-08-05 15:27:55
2019-08-05 15:28:35
GGF grows energy efficiency market in Montenegro with additional EUR 1.5 million loan to Alter Modus